COMPETENCIES AND SERVICE OFFERING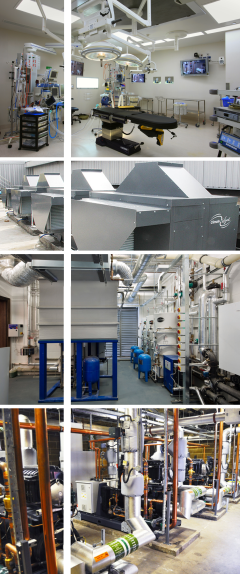 We specialise in engineering consulting and management services. This includes Mechanical and Electrical services. Depending on our client's requirements, we offer expertise either in Operational Management services or in an Advisory/Consulting capacity in the following areas:
Commissioning:
Commissioning and certification of mechanical and electrical -systems, plant and equipment in most engineering environments but with specific experience and expertise in healthcare facilities.
Acceptance Testing:
Acceptance testing of mechanical and electrical systems, plant and equipment on behalf of the principle agent, consulting engineer or the client.
Consulting:
Electrical and Mechanical design services.
Electrical and Mechanical installation and contractor management.
Engineering management consulting, including system development.
Facility/Asset Management: (Service provided through Curis Facility Management)
Condition audits of local and international hospitals and medical equipment.
Engineering and building services.
Project management of engineering construction projects.
Engineering forensic incident analysis.
Infrared scanning and electrical audits of commercial installations.
Health and Safety: (Service provided through Saftek Technologies)
Legislative assistance with criminal and civil proceedings.
Construction health and safety consulting.
Health, safety and environmental audits.
Health and Safety training with continuous professional development (CPD) certification.